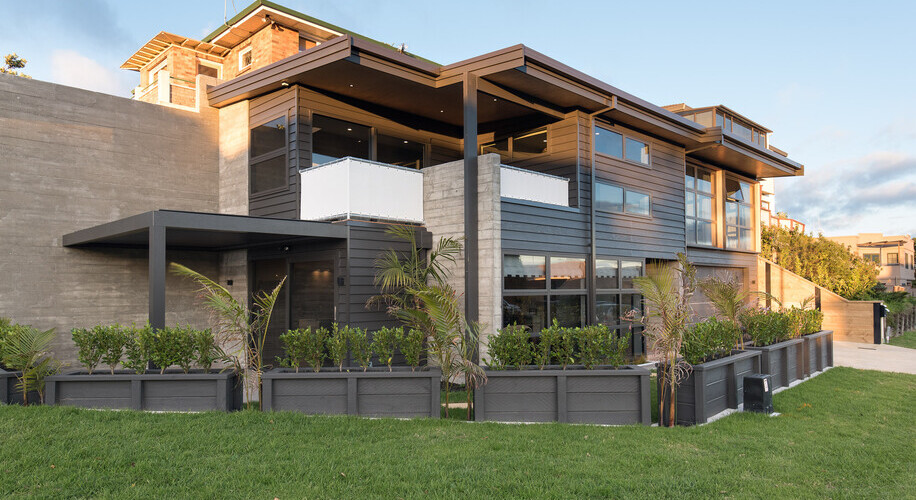 This build involved strategic planning between the builders, engineers and earthworks contractors. What was once an overgrown, sloping chunk of land is now a funky family home.
During the excavation process, D&B were able to listen to their clients' vision for their dream home. With the help of their partnered architects, they were able produce the design brief their clients had imagined, from the in-situ concrete walls to the coarse sawn timber interior finishes.
The end result speaks volumes for the D&B builders, their loyal sub-contractors and the confidence of their client.
"We couldn't be happier with the overall result and building process. The exceptionally high standards they demanded from both their team and the subcontractors was most appreciated." - Bruce & Fiona