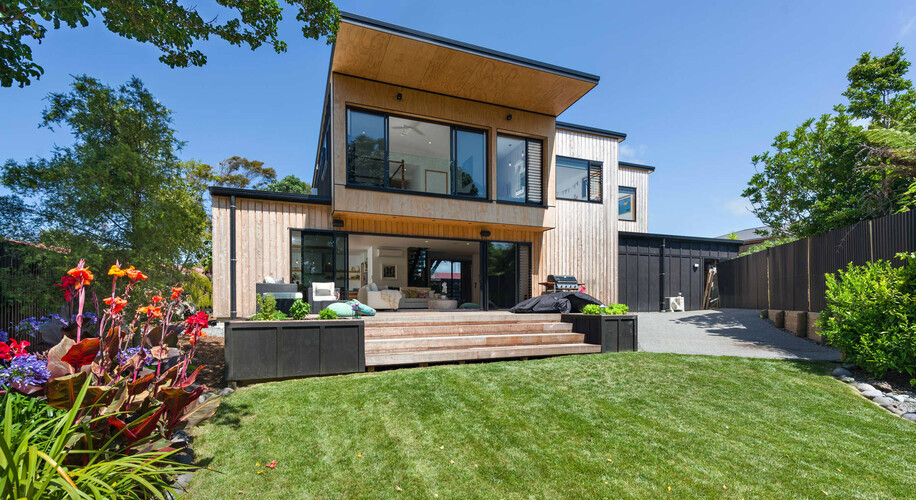 The owners of this magnificent Mount Maunganui home had specific instructions for the D&B builders: build a large family home, keep the pohutukawa tree, and use textures and materials that are as raw and natural as possible.

The exterior is clad in locally sourced Lawson Cypress, a strong and durable timber that is also highly sustainable, and charcoal aluminium trim with wooden decking. Carrying those colours inside with more texture you have oak flooring and wool carpets. Concrete slabs have been used for bench tops and stair treads. Macrocarpa kitchen cabinetry and an exposed steel stair stringer add to the mix of raw materials.

Plenty of robust products ready to take on a hectic family lifestyle. And all built around a beautiful pohutukawa tree.