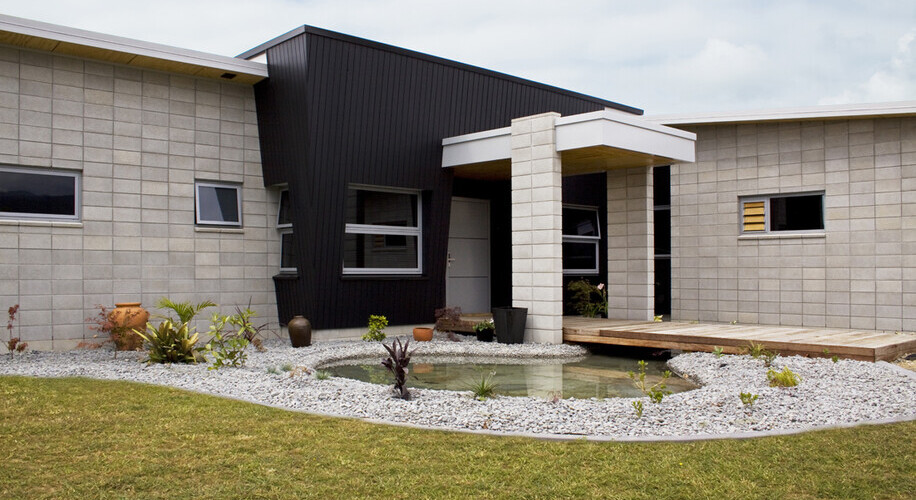 Stack bond brickwork, black vertical cedar weatherboards and varnished plywood soffits with negative detailing line up perfectly for this home in the hills.

Asked to provide an entertainers deck that captures the views while providing shelter, the builders and architects had to consider the homes position and nature's elements. Opting for a part-covered patio for alfresco dinning with extensive hardwood decking around the house, the design preserves the views while offering plenty of escape from the elements.

Inside, plywood has been used for the ceiling. American oak flooring balances the act between more negative detailing and the sharp contrasting colour scheme.